The Melancholy Death of Oyster
thisisahughes
Mar 23, 01:15 PM
I figured this would be coming once I seen the Pioneer VSX-1021-K.
---
Oyster Boy is the extremely
erockerboy
Nov 11, 02:48 PM
That was awesome :D:D:D:D
---
The Melancholy Death of Oyster
aristotle
Mar 23, 09:20 PM
Are you people seriously applauding this? What a waste of our tax dollars!! I do contracts with the Navy every single day and I know that the technology that they have will not be benefited by the use of iPad/iPod/iPhone. The military does not offer wi-fi to their staff on base. Everything is hard wired and the conduit is sealed with a tamper proof silicon. The Government is very very particular about their SIPRnet (as they call it). Without wi-fi, what use is the iPad for the military other than to give them a little treat and waste our tax dollars? They already have mobile equipment in the vehicles that is far superior to Apple's products.
Yeah, I'm going to have to call you on this. If you really worked with the navy, you would have been aware of this Terra Soft and Lockheed put xserves in US Subs (http://www.computerworld.com/s/article/83783/Terra_Soft_Lockheed_to_put_Xserves_in_US_Navy_subs) and that the military and intelligence community has a long history with macs and NextStep computers.

Previous versions of OS X had lockdown instructions written by the NSA for high security clearance environments and the iPhone has been in testing by the Army for some time now. Non-jailbroken iPhones are really hard to crack with the latest firmware through remote exploits.
---
Melancholy Death of Oyster
will you all be wearing badges or something so i can recognise you? :D
---
Retrospective Tim Burton
"Change" is always a hard thing for people to accept...:rolleyes:
---
York. Tim Burton | The
trainguy77
Jun 2, 07:34 PM
That was wierd. When i came to this forum just now. I thing stuck to my screen even when i scolled up and down, it said "macrumors - FoldingTracker (a widget just for you!)"

anyone had this before. It does not do it again. I got a screen shot of it. I will post it later.

(i did a fast crop of it)
---
Tim Burton#39;s Melancholy Death
sebastianlewis
May 28, 03:51 PM
I don't have much time right now (I'm kind of in class at the moment) but I think I figured out how to edit categories, just edit the category page like any normal page, I'm going to test it out with a new category later when I have more time to figure out how to delete my test category after creating it (yes I'm very new to wiki editing).

Anybody care to confirm this before 4:30 PM Pacific time and save me some trouble?

Sebastian
---
The Melancholy Death of Oyster
ghostlyorb
Apr 5, 07:34 PM
iWant!
---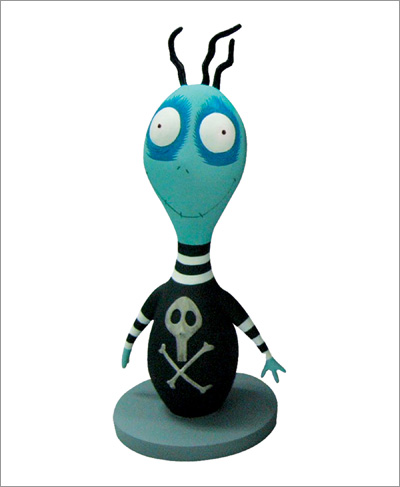 Melancholy Death of Oyster
I thought about the Bose/app combo, but some of the stations I like to listen to don't stream online... which means the app route won't work. <sigh>
---
Untitled (The Melancholy Death
Joshuarocks
Apr 14, 02:20 PM
Based on some of the posts in this one forum, it seems that most are coming from loud mouth teens who know nothing, or just want to say something for the hell of it. Geez!
---
Melancholy Death of Oyster
shervieux
Jun 18, 04:27 PM
It doesn't at the moment. The biggest capacities are 64GB. The standard allows for cards up to 2TB, when they eventually arrive (maybe in 5-10 years).

Maybe sooner than that? Well, ok maybe 5-10 years before they are affordable anyway....

http://hothardware.com/News/Toshiba-Develops-1TB-SSD-That-Fits-On-A-Postage-Stamp/
---
Melancholy Death of Oyster
Blue Velvet
Sep 13, 07:31 AM
Hey Gary... don't worry.

Had it myself for the first time just over 6 weeks ago for major surgery.
It's not like sleep at all: no dreaming, no tossing & turning etc.

In my case, the anaesthetist was in a small room off from the main theater. I was wheeled in on my bed. Some lines were inserted into my left hand and forearm, he disappeared behind me to check something... we chatted for a few seconds and then... I woke up in a large sunny room.

It will seem like a handful of seconds will have passed since the anaesthetist induced full anaesthesia and waking up in the recovery room. Depending on the surgery they will have already put you on post-op pain relief and you may just feel fine and dandy like I did. Upon awakening, they will probably ask you a few simple questions to ascertain your mental state.

Afterwards, you may be thirsty -- don't gulp water, though. It can leave you feeling nauseous. If you can manage it, it's also quite nice to have something a little starchy yet easy to digest like half a banana or a cookie, if doctors allow you to take food.

Afterwards, I was on a morphine drip for 5 days and oral painkillers for the entire time in hospital -- I'm still on them now but a much-reduced dose...

It's important to mobilise yourself as soon as the nurses let you. Take little gentle walks around the place -- gets the circulation, respiration and digestive system up and running.
---
The Melancholy Death of Oyster
coolant113
Jun 15, 09:17 PM
Updated new price!:apple::apple:
---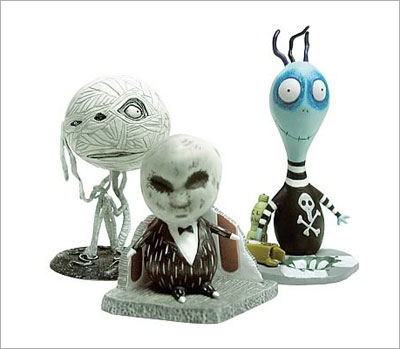 Melancholy Death of Oyster
Been wanting to get a new iPod Classic for the larger capacity. This report makes me want to hold off, if they are going to improve its dock connector to be faster...
---
The Melancholy Death of Oyster
First, it would be patented material, not copyrighted material. And patent infringement, especially design patents, is really quite easy to pursue.


Quite possibly there are no actual patents covering the design of the case (would not pass requirement for non-obviousness or inventive step, unless some exotic materials are used, for example). What they no doubt have is an industrial design right to the case, which are called design patents in the US. They might also have trademark protection on shape. And, naturally, a contract with the actual manufacturer, which might pursue the person for stealing their products, if the products are not legally the property of Apple. This would not be an option if they are produced by some third party. There may be copyrights involved, if the product is deemed to pass the "threshold of originality". Some countries have laws on good business practices, which may apply in this case.

All in all, if it seems unlikely that a 17-year old kid could legally sell this stuff and make a bundle, it is probably true.
---
The Melancholy Death of Oyster
kalisphoenix
Aug 14, 02:47 PM
[H]e is fending off computer geeks who either find his Mac guy righteous or maddening.

The fact that someone was apparently paid to write this makes me weep.
---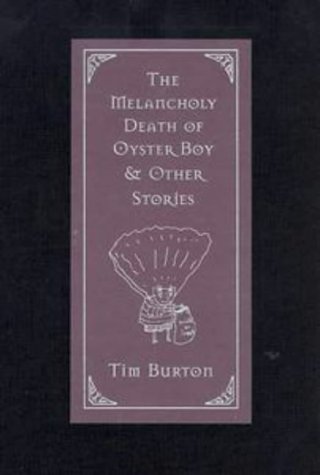 Death of Oyster Boy
vartanarsen
Apr 19, 08:25 PM
anyone know how to get multi touch gestures with 4.3.2 on my ipad ?

You need to have a Macboook or imac. Go to app store. Buy. Xcode for $5. Install. Hook up iPad. Bring up xcode. It will detect iPad. Click "use for development" then just use your apple id credentials. Finally go to ipad dsettings and click on yes for multitasking getures.
---
melancholy death of oyster
mikes63737
Dec 6, 02:13 PM
Macs have the intelligence built in to auto-connect independent of the cable type. It doesn't matter what kind of cable you use, your Mac sorts it out internally. Cool, huh? :cool:

I didn't know that. That's kinda cool!
---
Melancholy Death of Oyster
Alright, if this is the case, then the problem is not with Apple, but the game publishers.
...AND the adult owners of the idevices.


Agree 100% - as I said in my original post, I don't think Apple are in any way culpable here: It's not their job to set prices for apps or in-app purchases. I also think Parents need to accept responsibility and watch their kids more carefully.

My only issue with this is the exploitative behavior of the publishers of the Apps - I can't think of any reason for charging the huge prices they do apart from someone thinking "Some parents are dumb and won't know how to stop their kids spending huge wads of cash on in-app purchases. We can make loads of money by using this to our advantage".
That shouldn't be what in-app purchases are used for: even if it doesn't break any rules, it's not at all ethical.
I know businesses exist to make money, but they shouldn't do it in an unethical and immoral way IMO.
---
I definitely have to disagree with him. Typing on a touch screen just makes me angry...

The average normal person should not be touch typing. Before computers, the majority of homes did not have a typewriter. Most businessman did not have a typewriter on their desk either (their secretaries did), and certainly not a keypunch machine. This keyboard everywhere UI has only been common for 3 decades and hopefully will be gone in a lot less than another 3 decades. The popular tablets (PalmPilot, iPad) are good first steps.
---
Wow, I am the brink of being completely floored by all the responses, some of which are heartfelt, the others make my sides hurt :D

I had intended, at the time of authoring, that this be a legitimate question....I really could use some advice :o , but the slew of pseudo-humorous to outrageously inappropriate (in the best way possible) has been great, thank you all for those too.

I realize asking straight up is probably the best way to do it, however that can be harder than it seems for some people. I am quite extroverted and do well with people in most situations, however if I set my sights on a girl that I like I get a little cotton-mouthed and never have the right words. Thinking this, I never approach and being said words because I am convinced they are wrong.

Disclaimer:
What follows is very long, overly rich, and poorly written. Proceed with caution.

Alright, so with some ambiguity (to protect myself, I pray she is not a MR member :p), here is what has happened, leading up to the question for advice:
Go to Apple Store, browse around and tell all the male workers I am just looking and do not require or want their assistance. Wait for some time until I see a cute female employee working nearby. She becomes free, I ask her a question regarding an Apple product (go figure), at the time Tiger because I was still running Panther. We start talking, this leads to that, off-topic conversations that we both seem to be enjoying, the whole while I am wondering if it is okay for her to "hangout" talking to me like this. Don't you have other people to help?
Eventually she wanders off to help someone else. I browse for a while longer, another female approaches and I being exchanging words with her, in regards to OSX in general, which she does not know the answers to. She calls the first girl over, who also does not know. The three of us proceed to stand around a single system, trying to figure out how to do what it is I asked how to do. This whole time, I am quite confident in the solution, however I am quite curious in their suggestion for a solution.
Alright, anyway. So she leaves after swinging by to say goodbye, because she is about to be done with work. I decide to purchase Tiger, which once I reach the counter they inform me I cannot exercise my student pricing in B&M stores. Dismayed and cheated, I return the product to the shelf and proceed to exit the store, since my product cannot be purchased and the lovely help has all but left for the day.
Transition 10-15 minutes in advance. I am no longer in the Apple Store, and am meandering around the mall looking for something else. I happen to stop at a store where the storefront is partially in the mall (when looking at the products, I am still on "neutral ground"). She walks by. I notice her, but don't really know what to say so I say nothing. She continues to pass, and then it comes. I hear "hey", turn, and am greeted by none other than the lovely Apple Store employee who left me to finish her shift. She looks even better without the baggy green shirt and lassoed name-tag. I return her 'greeting' and she gives an offering, jokingly, of advice in regards to the store I am standing at. I give a not-so-witty reply (lost my words, again), and after a short exchange she says, "see you later". Now she might have even said "hope to...." before that, but I am not sure so I won't assume it was said.
Fast forward a week or so. Next time I am in town I go to the Apple Store again. I see the same girl working, further back in the store. I meander in the front for a short while, and then muster the courage to purge deeper into the belly. We make eye-contact for a short instant. Next thing I know, she is taking off towards the back room, never to be seen again (or for as long as my patience lasted). She is back there some time, so I eventually leave, since I was never really looking at anything in the store. Another weekend, similar encounter save for this time I was with a friend of mine. I make eye-contact with her again, briefly, and next thing I know she b-lines it for the back room. I don't see her again as I am not looking for anything, my friend is a moron and doesn't use Macs so he isn't interested, and we leave shortly after entering.

Alright, now if she has a good memory and likes me at all, she would probably remember that exchange. I have a great memory, hence my recollection of the events. So the gist being, I suck when it comes to talking with girls. I have a lot of girl friends because I am a ''nice guy'', but I have very few dating relationship currently (at 0 sadly), and am looking to increase those. Any advice to how to approach and what is a valid offer of something to do for a first date that isn't overly forward?

If you survived reading that entire installment, I commend you.
If you have reached the end without reading the middle, that is quite fine, just give your advice on how to talk to women.
---
horsepowerpro
Apr 1, 08:47 AM
Well, it was pretty great while it lasted, but we all kind of saw this coming I think. At least they're replacing these channels with equal alternatives... Comedy Central = Jewelry Television and FX = Home Shopping Network, right? Points for effort at least... After years of bending over its customers, at least TW did do something cool; if only for a couple weeks...
---
katie ta achoo
Sep 18, 01:34 AM
Yes, but you only get 5 points because you cheated. ;)


It's still half credit-- if it's good enough for a 3 on the AP exam, it's good enough for me!! :)
---
CountSessine
Jun 17, 04:59 PM
AWS-1 (a.k.a. UMTS Band IV) is a standard in the U.S. and Canada. I think Japan has also allocated AWS-1 (to eMobile). It is constructed out of two parts: 1710 to 1755 MHz and 2110 to 2155 MHz. Devices which support AWS-1 are commonly labeled "1700." Quite simply, that's the spectrum that was available to put up for auction. T-Mobile and Wind Mobile either could bid on that spectrum and use it for 3G service or not. Mobile device manufacturers can now produce AWS frequency products if they want to sell through these carriers or not. It's Apple's choice whether to play or pass.

Years ago, European nations did not adopt the same frequency allocations that the U.S. did for the world's first cellular service (824-849 MHz paired with 869-894 MHz). It's hardly unusual that different groups of countries have different allocations, primarily because of existing services that were already licensed but also occasionally for political reasons.

There are all kinds of variations in spectrum allocations between countries and regions. The U.S. has allocated spectrum in the 700+ MHz range for LTE services (which Verizon in particular plans to use). Europe and Asia use 2100+ MHz for 3G while the U.S. doesn't. Europe has allocated 900+ MHz and 1800+ MHz spectrum to GSM (and now some 3G) while the U.S. has allocated the AMPS (824-849/869-894) and 1900+ MHz ranges. AWS-1 is just another set of frequencies which Apple either will or won't support.

If Apple does support AWS-1, it would significantly improve the compatibility of their products in North America. It isn't a particularly difficult engineering issue. (Fairly trivial, actually.) Nokia has already done so with the N8 which supports GSM/EDGE on 850/900/1800/1900 and 3G on 850/900/1700/1900/2100.

This is easily the most factually complete and correct post in this thread. Kudos!

I would add that most of the UMTS/HSPA carriers in north america are doing UMTS on the Cellular (850) and the PCS bands. Also, I'm not an EE, but I've always wondered why radio modems don't come with support for all of these bands. Why did/do we even have dual/tri-band GSM phones or HSPA phones that don't do AWS - especially now in 2010? Is it antenna design? Is it the extra analog front ends needed? Is it just product market segmentation?
---